In 2019, married couple Isabel and Sergio Ticas planted several thousand geisha plants on a hill called El Mirador, with stunning views of Tamales and Matazano. Now, four years later, we have received the very first and so far only coffee batch from the plants.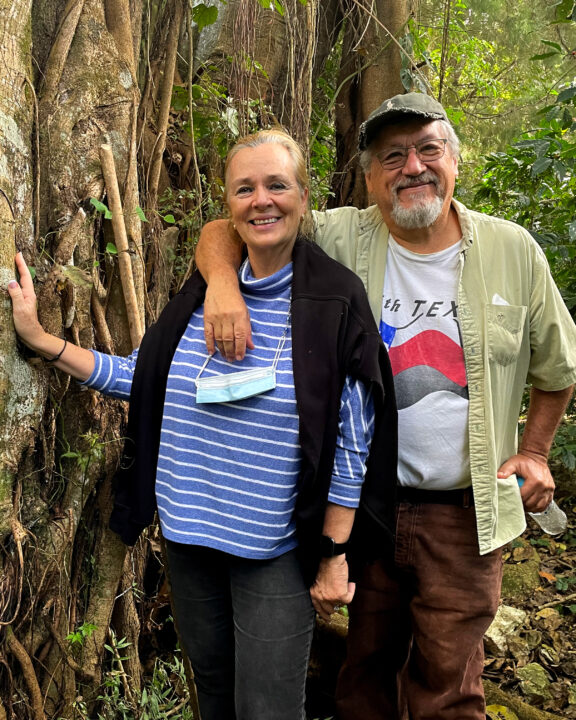 We have been working with and buying from Sergio and Isabel Ticas and the Los Planes coffee farm for many years. Together with them, we have been able to take part in the cultivation of the geisha plants from the first sprouts to the red, ripe berries. Over the past four years, we have visited the geisha plantation several times, most recently in January 2023 when the crop was ripe, just before the first berries were picked.
For the full potential of the bean to be realized, geisha should be grown very high above sea level. That's why Isabel and Sergio have chosen to plant their geisha plants on one of the highest peaks at their coffee farm, on the El Mirador peak at 1900 meters above sea level.
Here, the coffee trees have grown in the shade of pine trees, and have acquired the characteristic long, narrow leaves and berries that geisha is known for. In February/March 2023, all ripe berries were picked and placed on raised beds for drying. Here they have been left to dry with both pulp and skin on for 30 days.
Coffee pioneers and enthusiasts
Over 20 years ago, Sergio Ticas took over a small farm in the mountainous region of Chalatenango and, together with his wife Isabel, began growing coffee in an area that was not at all associated with quality. Therefore, more than one coffee enthusiast's eyebrow was raised when Finca Los Planes came second in the 2006 edition of the Cup of Excellence.
Sergio and Isabel's efforts are a direct reason why coffee from the Chalatenango region is now a sought-after commodity in the specialty coffee market. Here, it was the Ticas family themselves who planted the Pacamara, Bourbon and Gul Caturra beans in the mid-90s, and now Geisha.
At the family's own processing mill, the coffee is wet-processed with fresh water from local sources, while a ratio of one coffee tree per shade tree ensures healthy and sustainable biodiversity. Among the coffee berries and shade trees on the farm, deer, ducks and many rare bird species roam. The Ticas family does much more than grow premium coffee, contributing funds to the local community's school, health care and football club.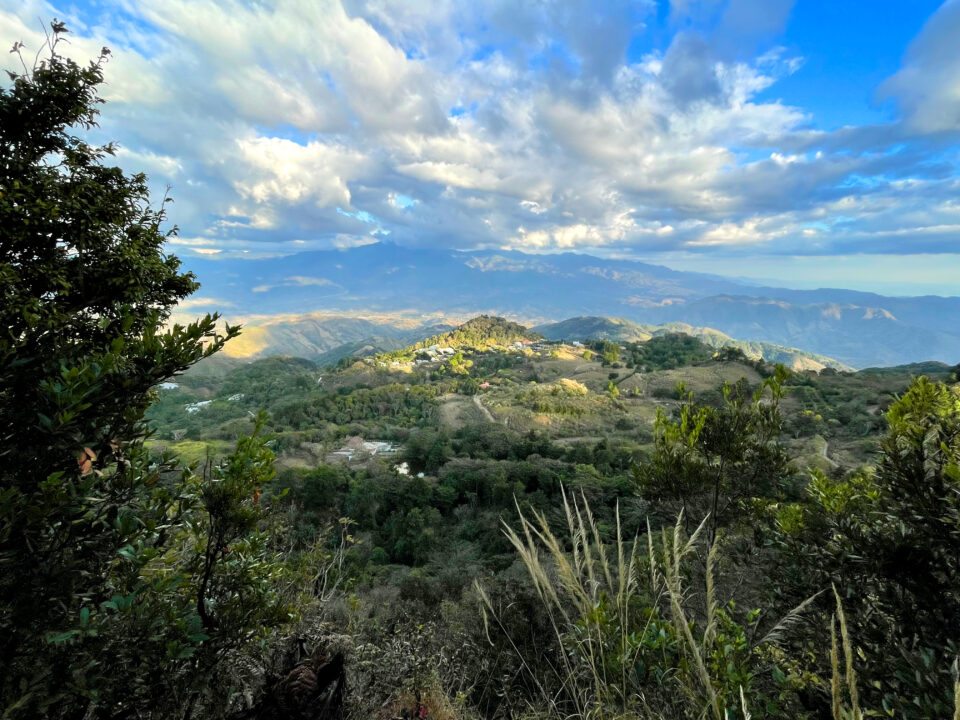 Geisha - "the champagne of the coffee world"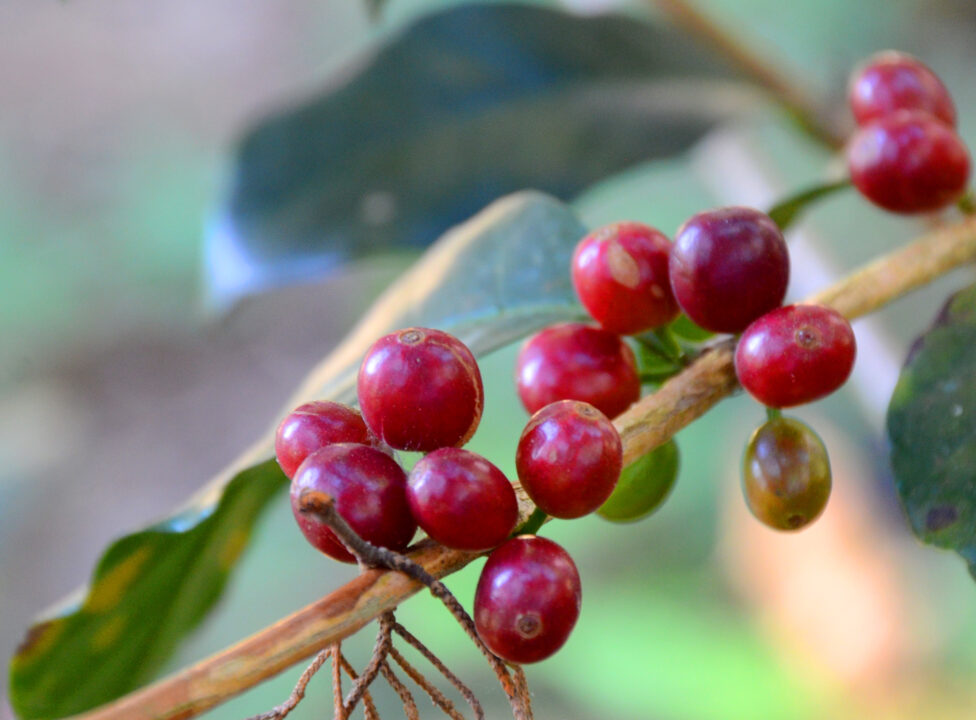 El Mirador - Geisha is a floral and elegant coffee, with citrus notes and flavors of ripe fruit and strawberries. This is a more fruity geisha as it is berry-dried.
Geisha is a rare and relatively young bean type that is highly sought after. Many consider it to be the most interesting in the coffee world in terms of flavor intensity and complexity.
The plant first came to Costa Rica from the small town of Geisha in southwestern Ethiopia. In recent years, this variety has become very popular in Panama, and it is this country that has made Geisha famous.
The plant grows taller than other coffee bushes and has long, narrow leaves and berries. In the cup, the bean type is characterized by a very clean sweetness, often with hints of berries and stone fruits and a fresh finish characterized by bergamot.