London Fog is a tea-based milk drink that warms you up on cold fall days. The drink is based on Earl Grey tea and has a lovely hint of vanilla. Here you'll find a recipe for how to make London Fog at home.
Judging by its name, you'd think London Fog originated in the often foggy capital city of London, but the truth is that it was a Canadian woman named Mary Loria who invented the drink in the 1990s. Together with the owners of her local Buckwheat Cafe in Vancouver, she mixed Earl Grey with vanilla and velvety milk.
Loria started ordering the drink every time she visited other cafés and word of the milk-based Earl Grey drink spread quickly.
The name, however, is a mystery. Mary Loria has no idea where the London Fog name comes from, despite the fact that she invented the drink.
Recipe: London Fog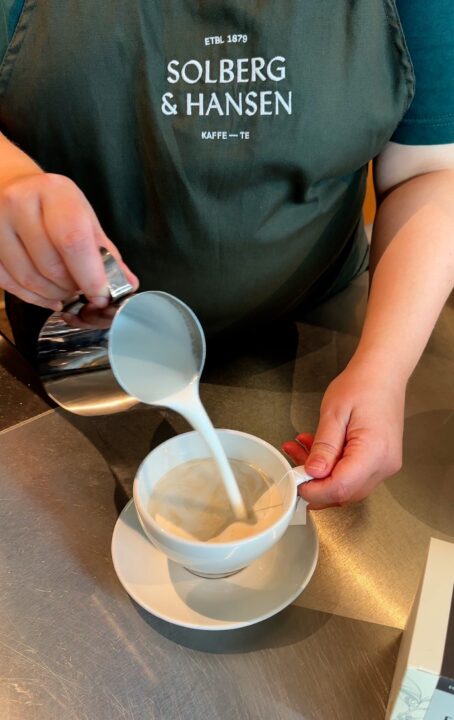 Here's how to do it:
1. Place a pyramid bag of Earl Grey in the cup and pour over half a deciliter of freshly boiled water.
2. Let the tea brew while you heat and froth the milk. We recommend using Subminimal Nano Foamer for a velvety foam.
3. Add a teaspoon of Vanilla Syrup to the tea before pouring in the hot milk. Feel free to try making latte art.
4. Leave the tea bag in the cup until the tea has finished brewing (2-3 minutes).
The recipe was created by the baristas in our concept store in Mathallen Oslo and will be on the menu in the concept store in the fall of 2023.
Watch a video of how it's made in the concept store below.