At La Bolsa in Guatemala, they grow premium coffee, take care of their workers and support several local initiatives in the community. We are proud of our partnership with the Vides family and the La Bolsa farm, and happy to be able to offer Christmas coffee from La Bolsa for the eighth year in a row. Every year, we make a donation from the sale of Christmas coffee to the coffee farm to be used for various projects that give children in the local community a better everyday life. It has now become a tradition that our Christmas coffee from La Bolsa is our most important Omtanke project.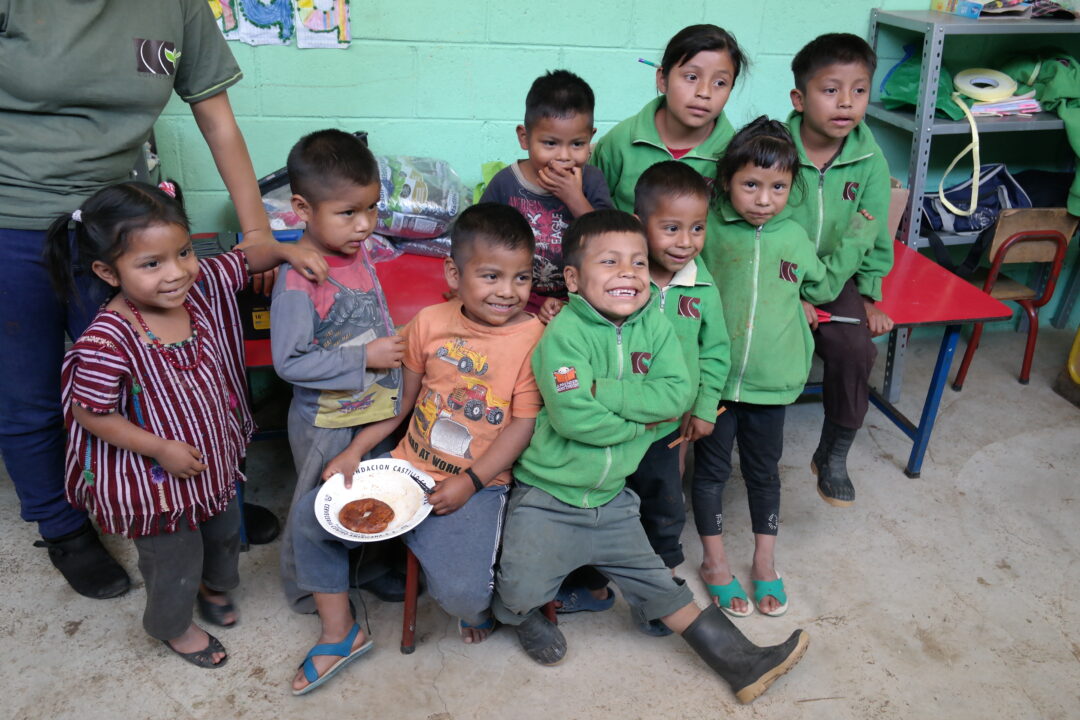 Between green-clad mountain slopes
The La Bolsa coffee farm was founded by Dr. Jorges Vides, a doctor who dreamed of becoming a coffee farmer. In 1958, his dream became a reality when he planted his first coffee trees on the farm.
- "My father lived and worked all his life as a doctor here in Huehuetenango. In 1956, he followed his dream and bought this farm," says Maria Elena Vides, who now runs La Bolsa together with her son Renardo Ovalle.
La Bolsa is located at the end of a narrow valley surrounded by steep mountain slopes in the Huehuetenango region. It's green and lush as far as the eye can see, and the climate offers ideal growing conditions for premium coffee.
- In 1958, my grandfather planted the first coffee trees here at La Bolsa. The first crop was no bigger than 50 kilos of coffee beans. "At that time, there was hardly any coffee production in the area, and no one had any idea of the fantastic potential Huehuetenango had as a coffee region," says Renardo.
Doctor, coffee farmer and enthusiast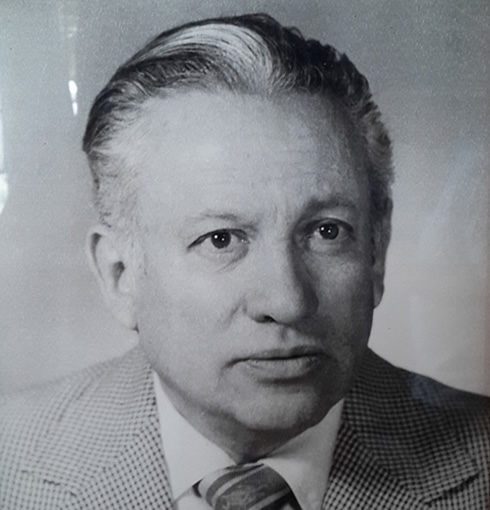 Dr. Vides was a socially engaged man who was well known in the local community and respected for his work.
- Today, the regional hospital is named after him," says his daughter Maria.
For many years, he worked in parallel as a doctor and coffee farmer with dedication to both tasks. The coffee was cultivated with precision and passion for the raw material, and over the years many skilled and loyal workers were employed.
He initiated a number of social initiatives to ensure good conditions for workers and improve conditions for people in the local community, including starting his own primary school in 1980.
A school offering for over 40 years
The children's school was built on the coffee farm and provided schooling for children for over 40 years. Many of the children of the workers on the farm have attended this school.
The school provided health services, nutritious food, school supplies and a range of social programs and activities for young and old. Through the school program, which also provided children with several daily meals and health programs in addition to education, La Bolsa improved the quality of life for the workers and their families.
Unfortunately, due to the coronavirus pandemic, the school had to close temporarily as many of the children were left at home with their families while their parents worked on the farm. The Vides family then decided to move the funds they were spending on their own school to other primary schools in the region, including El Zacatonal, La Barranca and Boqueroncito. Today, many of the children who previously attended the primary school at La Bolsa now go here.
During 2022/2023, the family has supported these schools with teaching materials and furniture the schools needed to accommodate more children.
With passion and dedication to quality coffee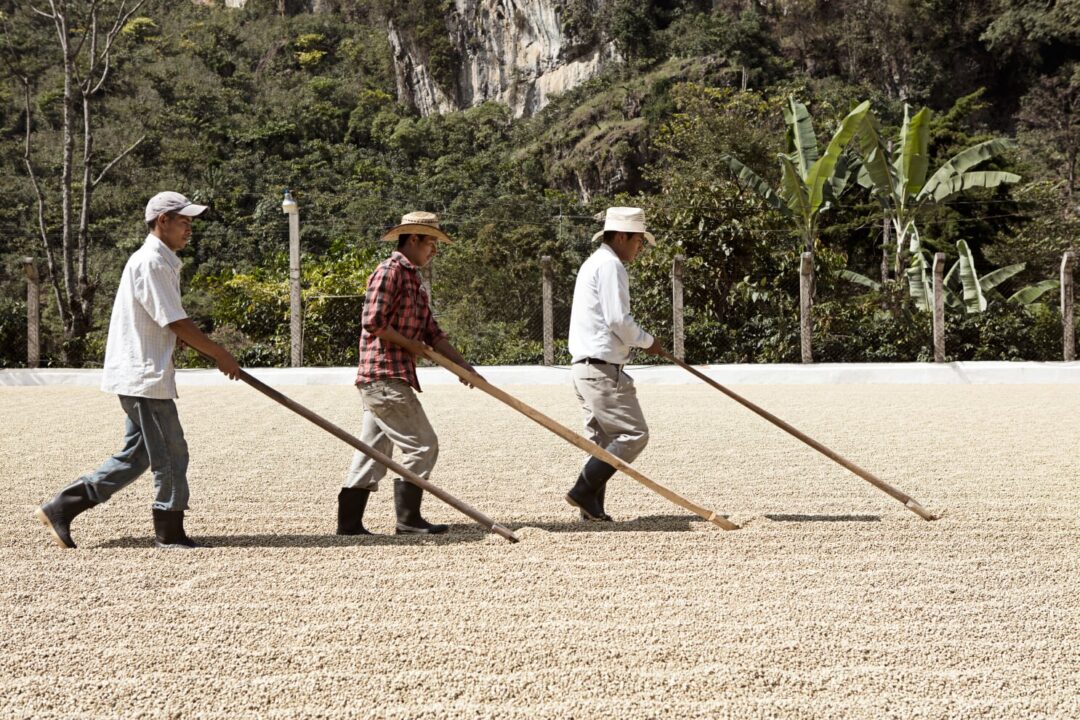 Dr. Jorges Vides laid a solid foundation for La Bolsa. When he passed away in 1995, his daughter and granddaughter took over the operation of the farm and have continued to run it in his spirit. Today, La Bolsa is an award-winning coffee farm that delivers very high quality coffee beans through dedicated and targeted work.
- In 2001, my mother and I, as the third generation on this farm, started growing and processing coffee just like my grandfather did. The following year, we participated in the Cup of Excellence where we came second. This was a huge motivation for us and allowed us to establish direct relationships with international coffee roasters and develop new ways to produce the best possible coffee," says grandson Renardo.
Direct trade and long-term relationships
As with La Bolsa, direct relationships are central to Solberg & Hansen. Direct trade is one of our most important tasks and applies to all our coffee purchases because we want to help ensure that the coffee we buy, and you drink, helps to leave a lasting impression.
We know that buying quality coffee through direct trade gives coffee farms greater opportunities to develop within the profession and take care of themselves and their workers, because they get a better return. And that long-term, good partnerships create greater predictability and security.
- Today, we understand that the most important thing, in addition to producing high-quality coffee, is to establish long-term relationships with our relationships," says Renardo.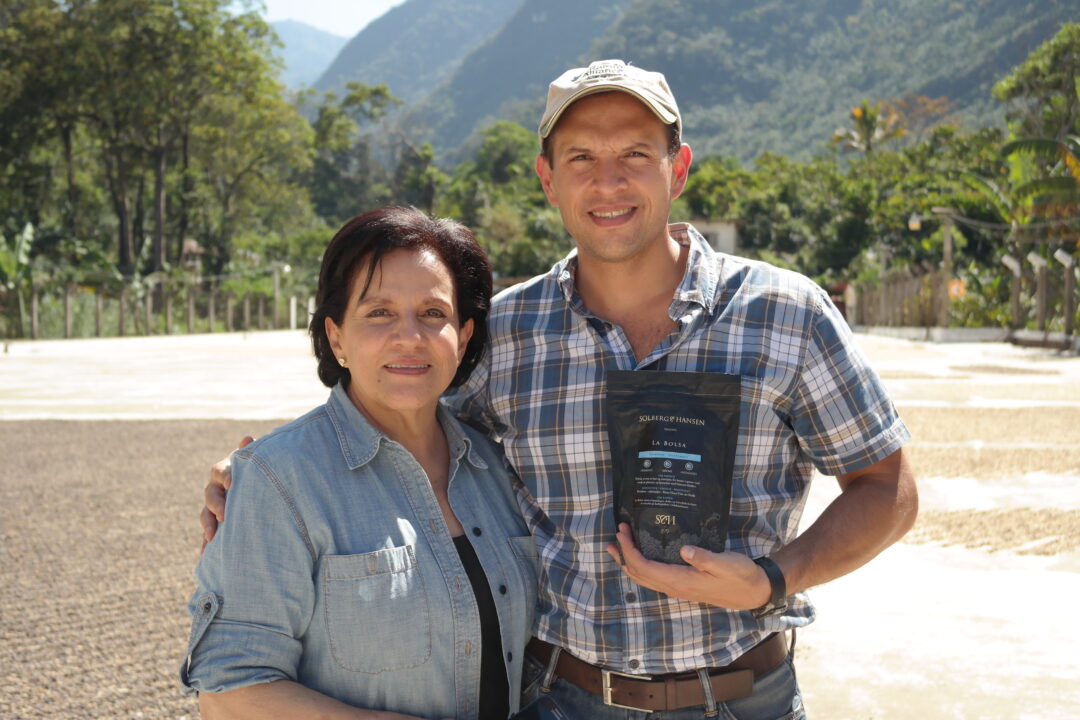 Tracks that matter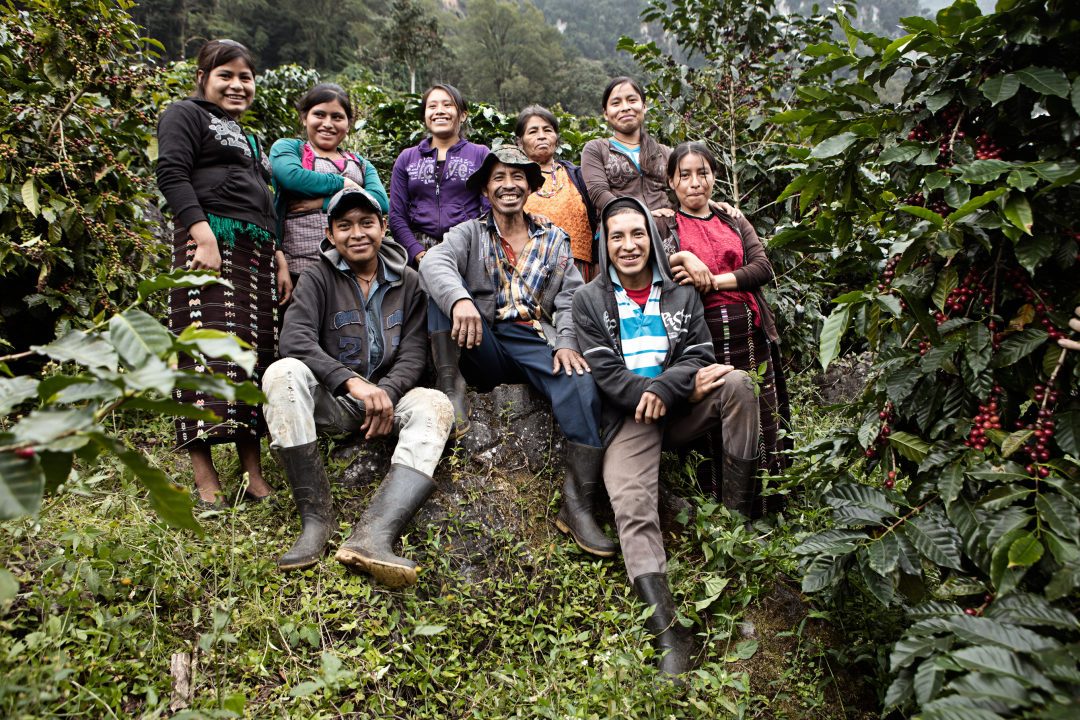 It's been over ten years since Solberg & Hansen first bought coffee from La Bolsa. They have delivered consistently good quality year after year, are innovative and dedicated to the coffee profession and make a difference with their social projects. Many of the workers have been working there for decades and say it's a great place to work.
- Behind every cup of the coffee we produce is the work of a group of enthusiastic people who are passionate about their work. That's why we continue to search for the best possible cup of coffee, to be enjoyed anywhere in the world," concludes Renardo.
To the primary school at La Bolsa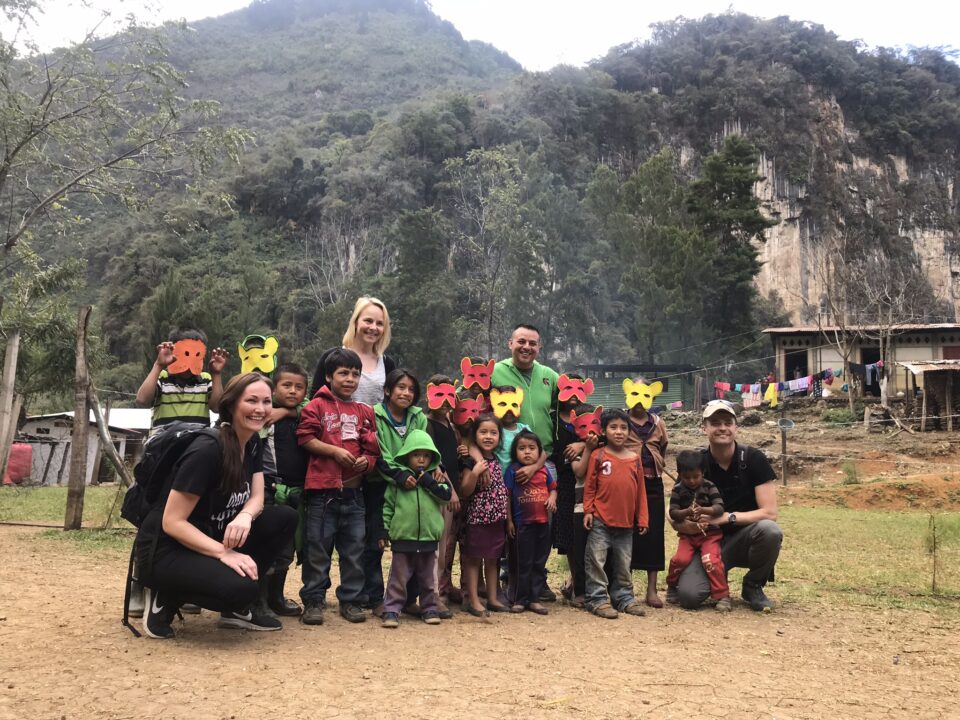 As a coffee roaster, we are proud of our collaboration with La Bolsa and that their coffee can be enjoyed here in Norway. Since 2017, they have been our main Omtanke project, with funds from sales going directly to the children at La Bolsa.
On our Christmas coffee from La Bolsa you will therefore find the "Omtanke label". In our Omtanke projects, we will make an independent donation to specific social, health or environmental initiatives for the local population.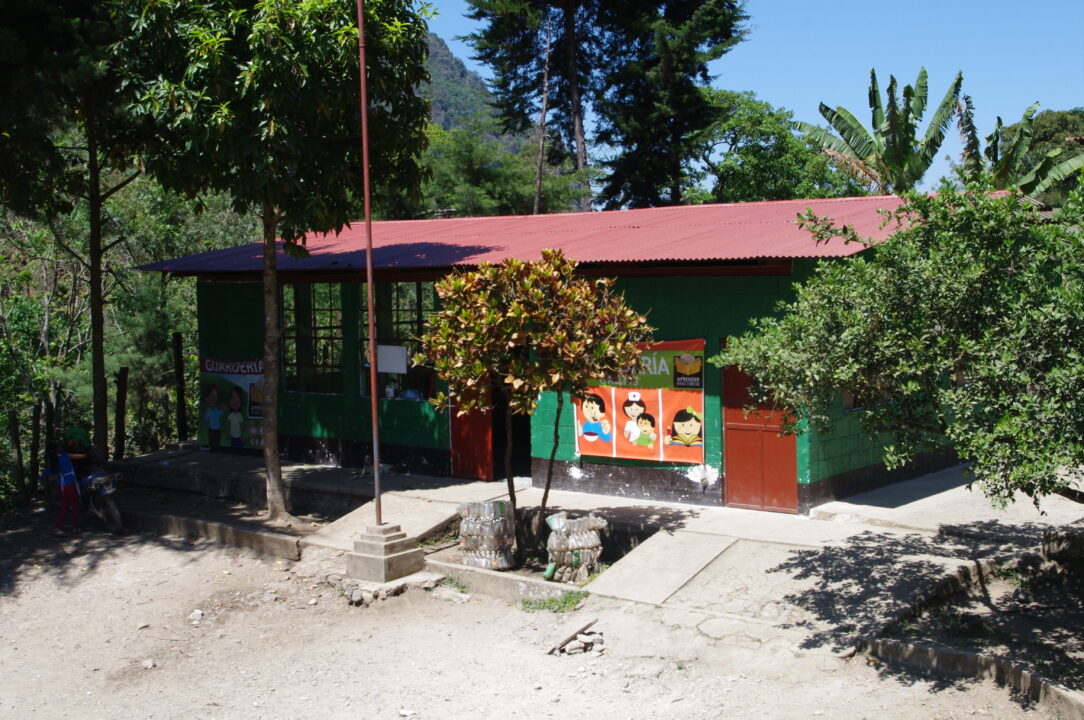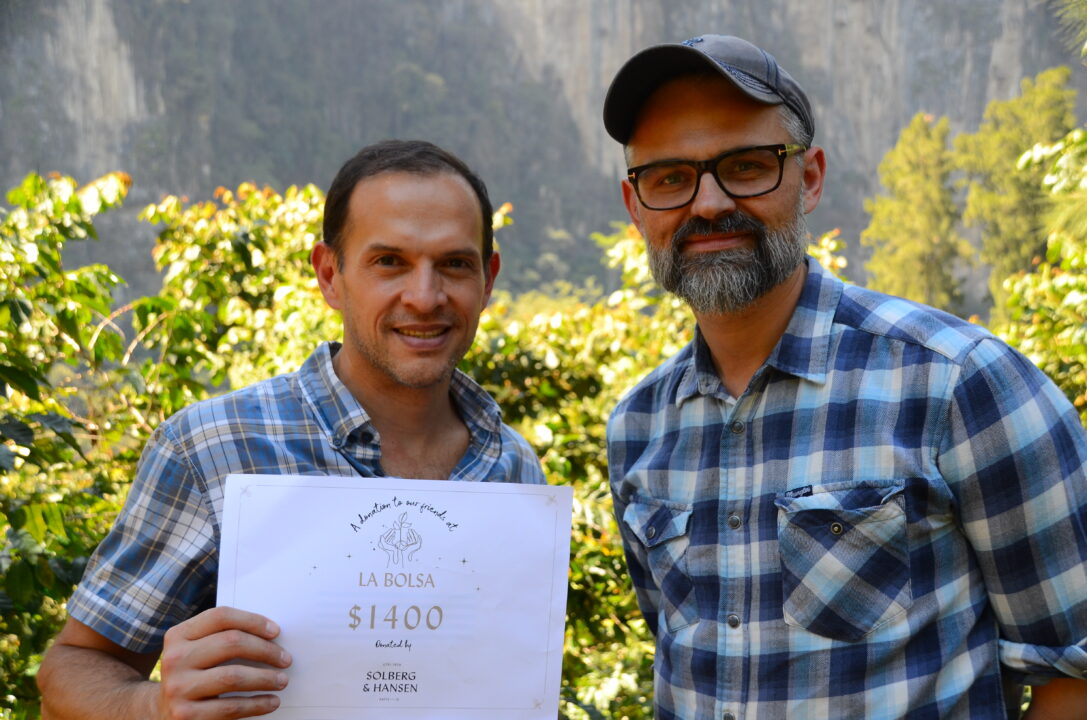 With the donation from the coffee bags in 2017-2021, La Bolsa has, among other things, built a playground outside the school, provided new school materials and offers all the children a daily nutritious meal. Since La Bolsa's own primary school is temporarily closed, the donations from the Christmas coffee in 2022 have gone to several primary schools in the area, including El Zacatonal, La Barranca and Boqueroncito. Here, La Bolsa has contributed teaching materials, furniture and paint.
This year's donation will go towards further projects that help to make the everyday school life of the children at the various primary schools even better. In addition, part of the donation will be used for a scholarship for a two-year bachelor's degree in "Science and letters with productivity and entrepreneurship, with diploma in coffee culture". In 2023, Octavio Adalberto has been awarded this scholarship.
With care in every cup
This year's Christmas coffee should be a must-have at Christmas. It's a coffee with a broad appeal that appeals to a wide range of people, and is ideal as a gift or as a permanent feature in the Christmas cup.
Enjoy a round and sweet coffee with notes of milk chocolate, caramel and cherry - with care in every cup.